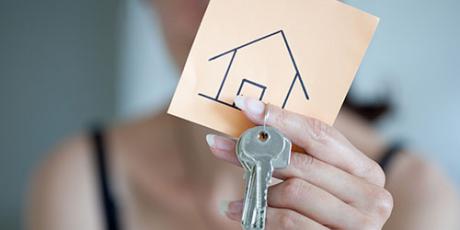 The advantages of a new building acquisition
Published 05/09/2016
You want to buy a home but hesitate between the old and the new? In addition to living in a new building, here's a summary of the benefits of new buildings acquisition:
1. Guarantees:
The sale of a new building contains several safeguards to protect the buyer. You will first  benefits of the « completion guarantee » covering all amenities and structures for 1 year. The « biennial » guarantee, covers all the separable components of the construction, that means all the equipments, for 2 years. The « ten-year guarantee » also called « decennial » will guarantee the structure for 10 years from the reception of the work by the developer. An acoustic guarantee also ensures a controlled level of acoustic comfort.
2. Reduced notary fees:
While the notary fees in old construction may represent between 6 % to 8 % of the purchased price, in new construction buildings, you will benefits from reduced notary fees of around 2 % to 2.5 %. A financial burden not to underestimate depending on the price of the good purchased.
3. Energy performance:
New buildings construction is regulated by French thermal laws called « RT 2012 ». It stated maximum energy consumption of 50 kmW per m2 per year for the entire building. Another aspect to wisely compare with older construction.
4. Works and personalization:
While in most of cases some works (sometimes important) are needed to refresh an old flat, new buildings will be delivered according to the latest standards and with a level of consistent finishes. In addition, some developers offer partial or complete customization of new housing, allowing you to give life to your desires.
5. Incentives:
The government want to support the real estate sector and encourage its citizens to become owners. Thus, several incentives are offered:
– The PTZ + (zero % loan rate): Allows first-time buyers to benefit from very favorable loan rate from the state.
– The PINEL law: Allows tax reduction based on investment level.
However, buying a new home hasn't only advantages. In most cases, you will need to wait several months before you can enjoy your new home.